PRODUCTS
Biscuits and Crackers
Long-selling products loved all over Japan.
QUALITY
Commitment to Production Methods
All products:
1

Are made from carefully selected flour through a slow dough kneading process.

2

Are baked in a high-temperature oven to ensure a crispy texture that brings out the original goodness of the flour.

3

Have a production system that keeps very little product in stock, in order to provide products that are as close to freshly baked as possible.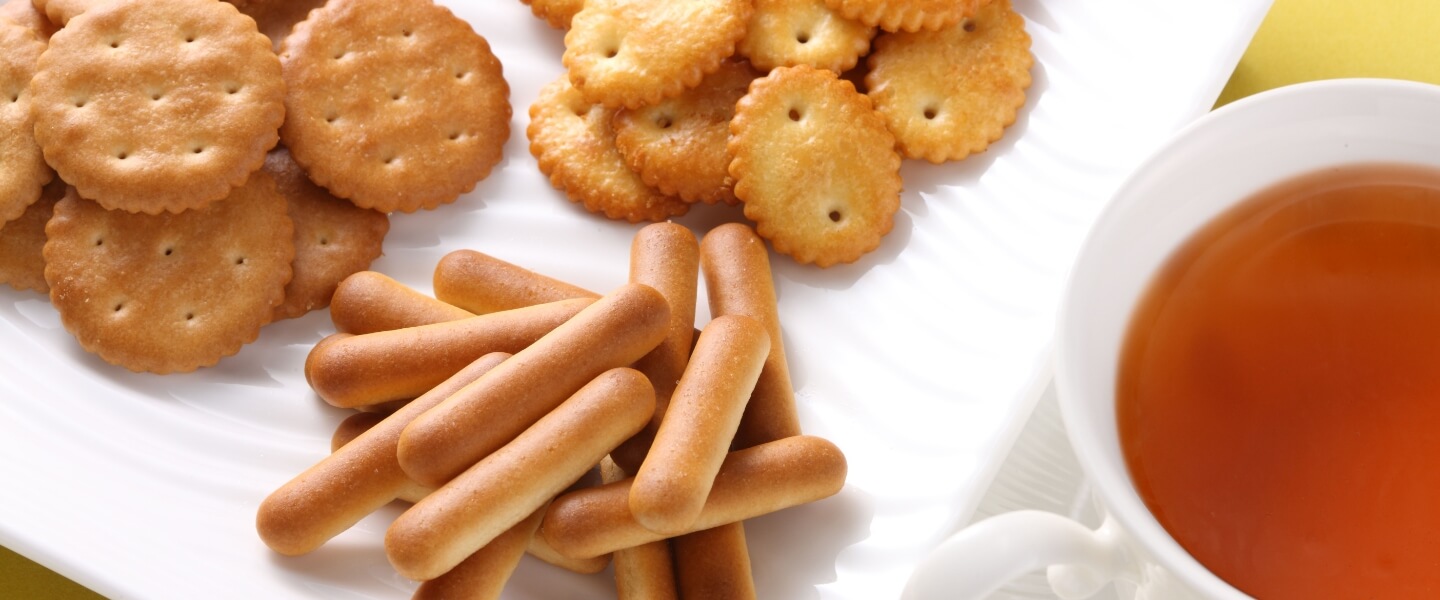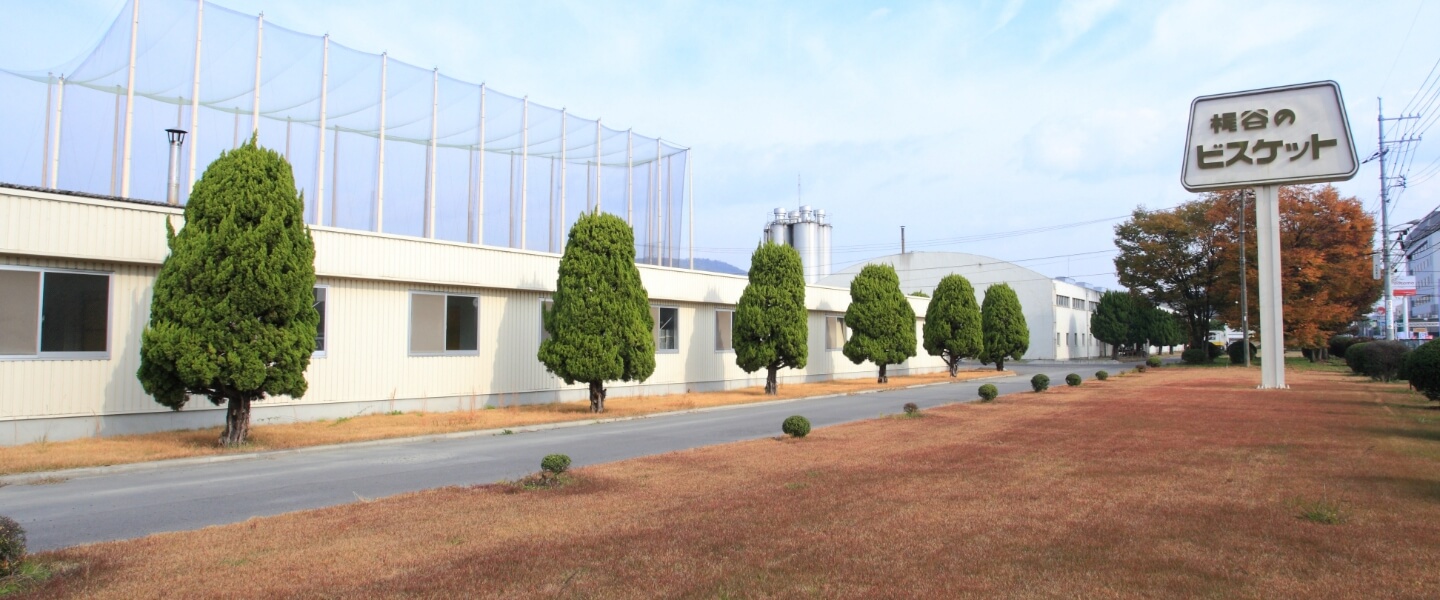 COMPANY
About Us
Management Philosophy
We will continue to seek and evolve the unchanging deliciousness of our products.
Corporate Mission
From Okayama to all over Japan and overseas. Our flavor is loved by our customers, and we will carry on our unique production methods and pass on the deliciousness to the next generation.
Company Profile
Trade name

Kajitani Shokuhin Co., Ltd.
Establishment

April 1944
Representative

Shuhei Kajitani
Sales Division

Kurashiki Plant Sales Headquarters 2261-2 Nakasho,Kurashiki-city,OKAYAMA 710-0016,JAPAN


Google MAP
Head Office

3-1-20,Kosei-cho,Kita-ku,Okayama-city,OKAYAMA700-0985,JAPAN
Line of Business

Biscuit and cracker manufacturing and processing, restaurant management
Capital

40,000,000 Yen
Transaction Banks

The Chugoku Bank, Ltd.
Sumitomo Mitsui Banking Corporation

Number of Employees

50 persons
Affiliated Companies
Member Organizations:
History
April 1944

Kajitani Dried Bread Factory established at 81 Kamiifuku, Okayama City
February 1950

Reorganized and renamed Kajitani Biscuit Co., Ltd
April 1957

Renamed Kajitani Shokuhin Co., Ltd.
April 1966

Became a contract factory for processing flour products (crackers) for the Japan School Lunch Association (renamed the Japan School Health Association in 1957) and began supplying crackers for school lunches.
April 1970

Moved to a new factory at 2261-2 Nakasho, Kurashiki City, Okayama Prefecture
March 1987

Began supplying crackers for school lunch to Okayama School Lunch Association and other prefectural school lunch associations
June 2014

Opened café BISCUIT in Kurashiki Bikan Historical Area
October 2019

Establishment of Overseas Business Division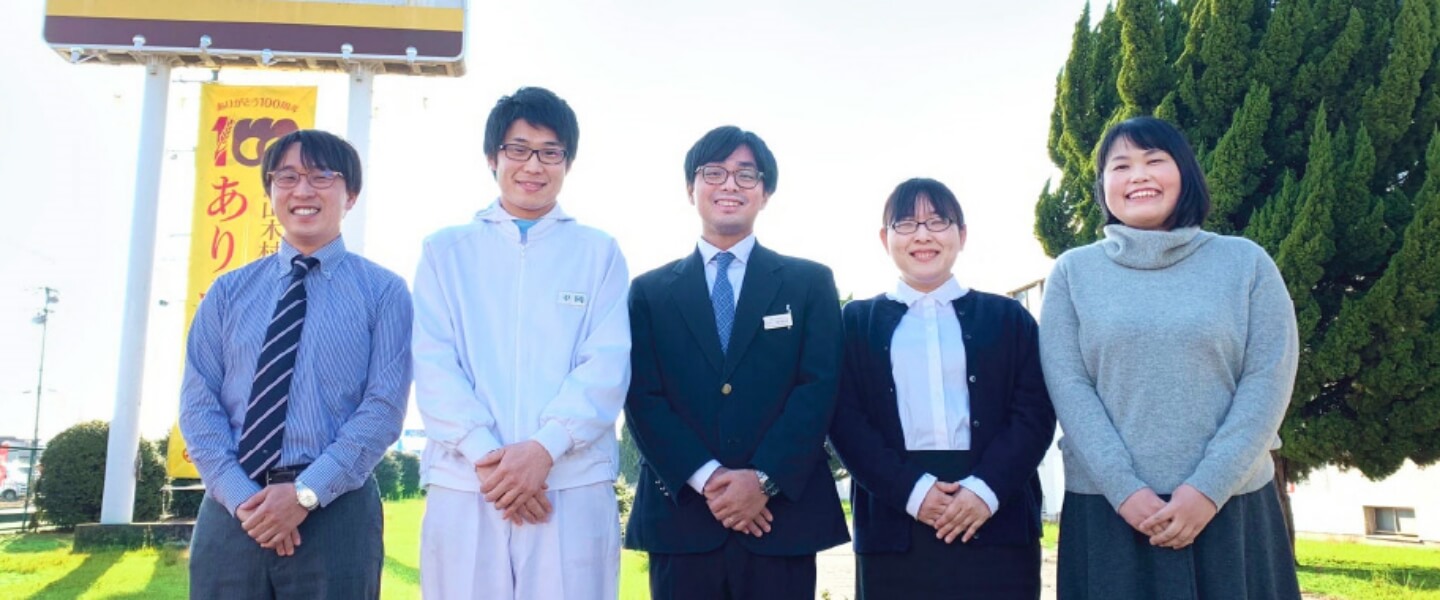 CONTACT
Inquiry
Inquiries about wholesale sales, overseas expansion, media inquiries, and
we also accept inquiries about products and product dealers.
RECRUIT
Hiring
For recruitment, please visit the Okayama Kimuraya Group Recruitment Site for details.